Becky mentioned in her last post that we went to a track-meet last weekend. We actually took some pictures of it, but I have been very slow about getting them posted. Here they are:
The pictures above makes the stands look empty, but as you can see below, there were actually a fair number of people there
Sophie really enjoyed the kids activities they had. She got to learn about using starting blocks for racing, and they had little hurdles and a discuss throw, and several other events.
And here is a small movie of her doing the long jump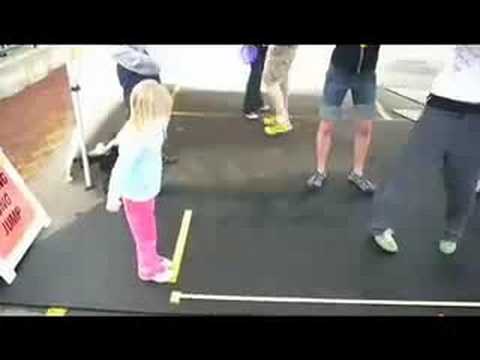 Pretty good…
No comments yet.
You must be logged in to post a comment.