We had a little party with our neighbors and family to celebrate Summer and the Summer Solstice at our house (yes, this was a while ago, I'm slow at posting pictures sometimes). We ate good food, played some croquet, and basically just had a good time.
Sophie's friends Sophia and Griffen were over and the kids were really cute playing with the croquet set, but somehow I failed to get any pictures of it at all. Here's Sophie and some of the rest of us though: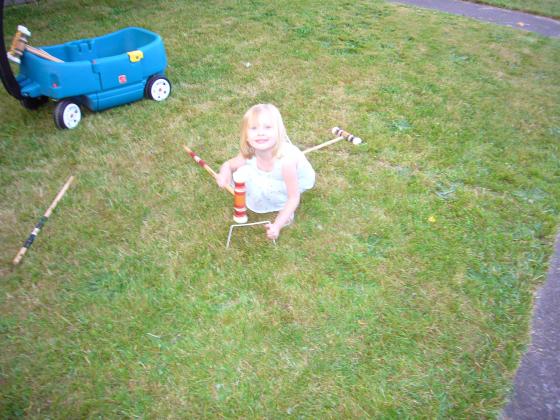 No comments yet.
You must be logged in to post a comment.